Abandoned Detroit:
Touring The

D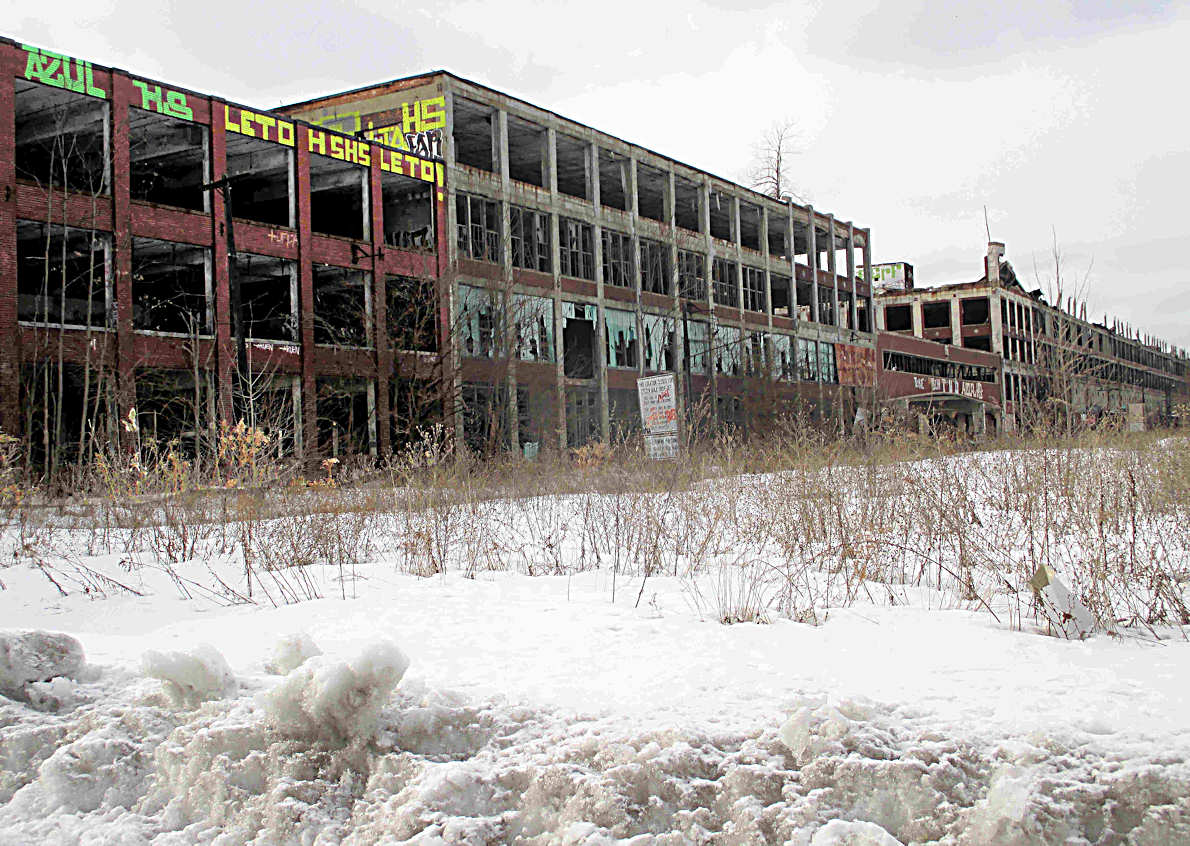 Abandoned Factory Building — The Packard Plant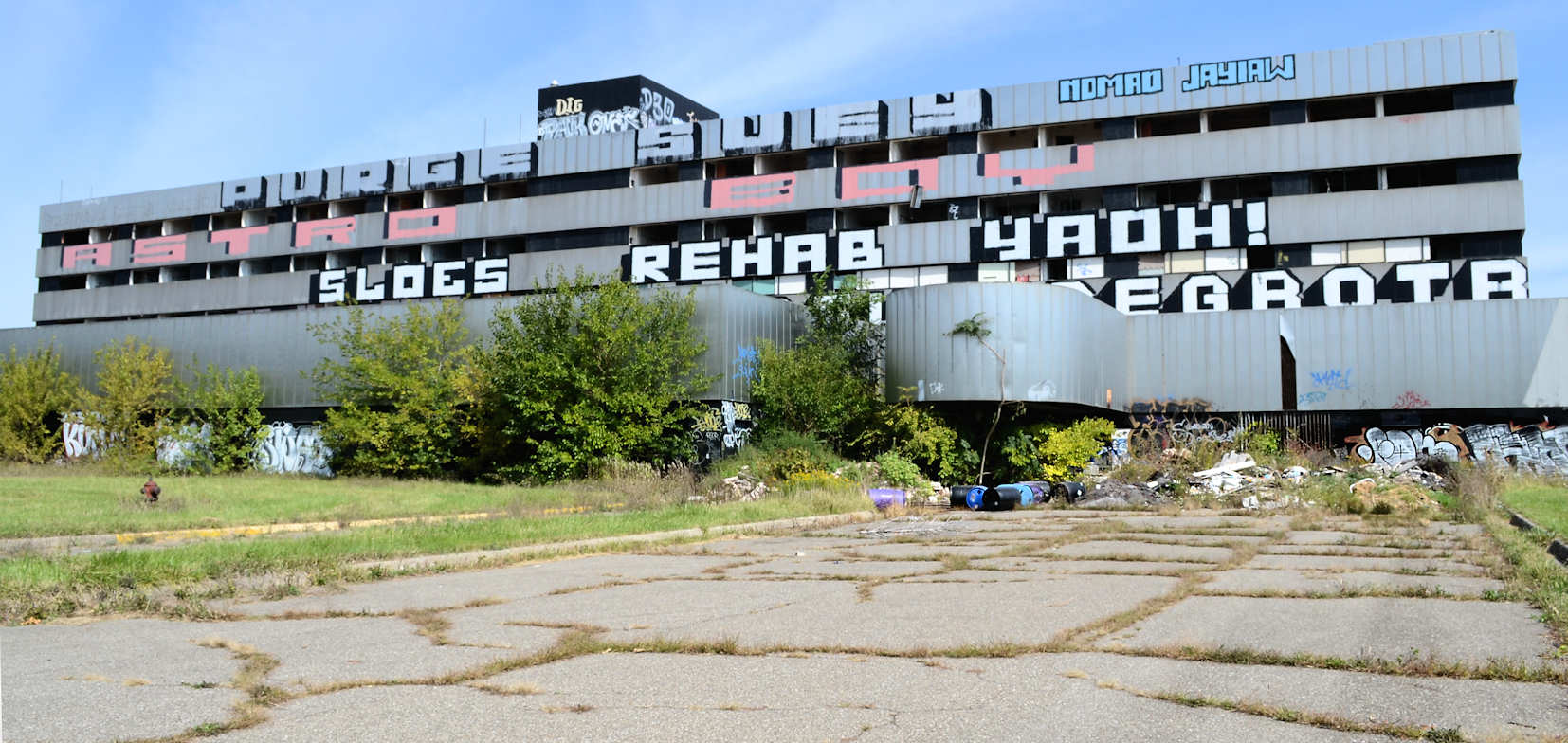 Abandoned Hospital —

Southwest Hospital, Michigan Ave at Fisher Fwy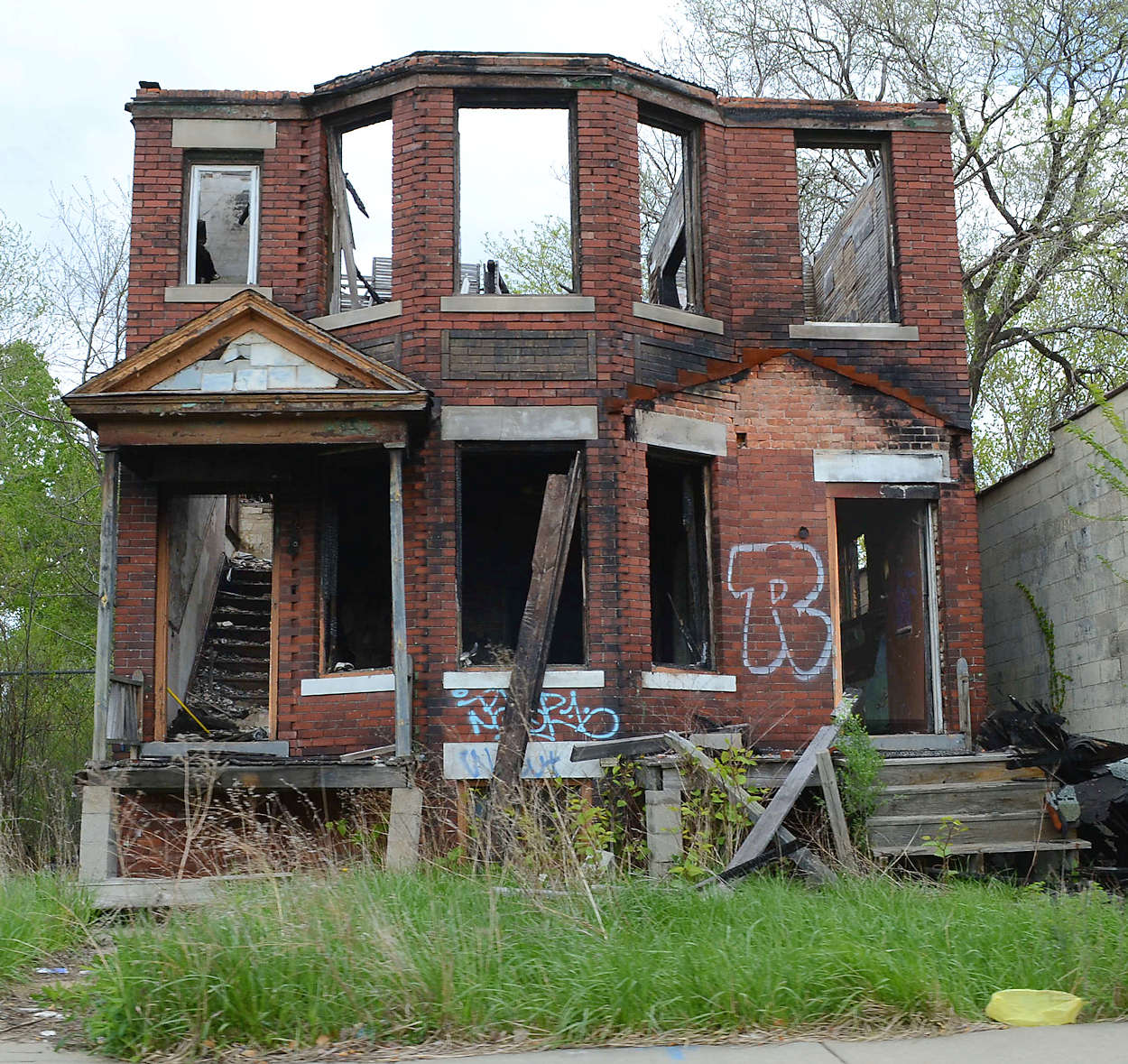 Once a busy city of nearly two million people, Detroit has experienced abandonment on a large scale. Residents have been leaving the city since its peak population of the 1950s, when the auto industry based in Detroit was prosperous. And so was the city.
Depopulation accelerated after the 1967 riot, continuing through the decades and hitting bottom in the recession years of 2008 to 2012. Houses and commercial buildings were abandoned, left to the elements, with the city's revenues shrinking. In 2013, Detroit became the site of the largest municipal bankruptcy EVER. That seismic event seems to be propelling the city back up. With a new mayor and a new beginning as the city exits bankruptcy, the city is making a big push to demolish dangerous buildings and support the many efforts to bring the city back to life.
But there are still empty neighborhoods and decaying industrial buildings, empty storefront and abandoned schools and churches. It will take some time for the city to transform itself from a place full of ghost buildings to a great American city. Which it once was.