---
ABANDONED DETROIT: Schools
text and photos by Theresa Welsh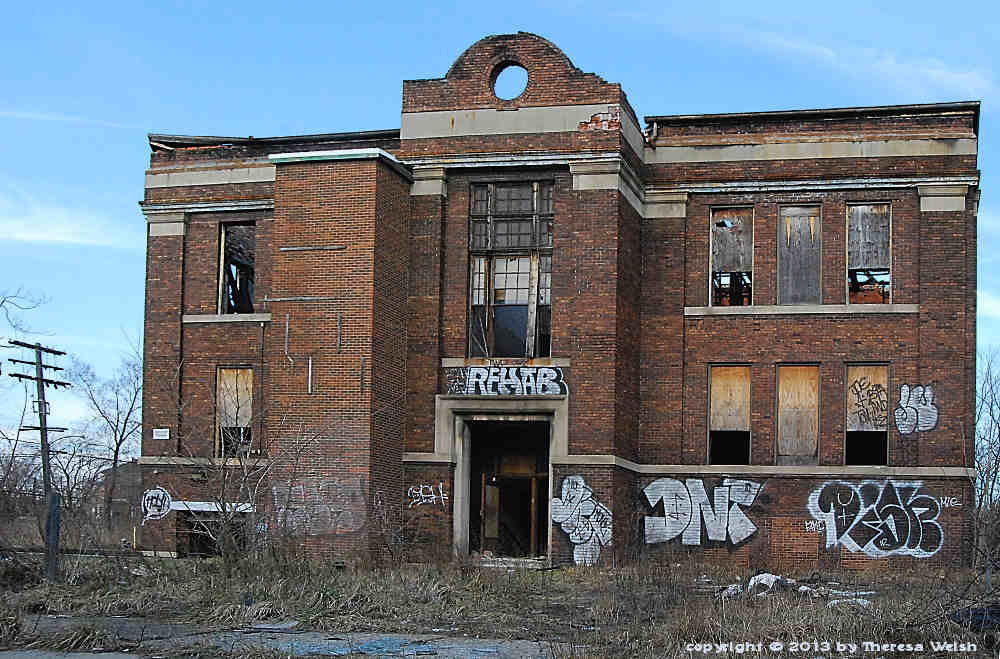 Detroit once had nearly two million people, with very nice schools, built to last for generations, attractive facilities with indoor gyms and outdoor playgrounds. Today's reality is that Detroit's shrinking population and high student drop-out rate means the city has surplus schools that are targets of vandals and strippers.
The photo at right is Thomas School, located on Concord Street across from the abandoned Packard plant complex. Like the empty factory buildings, this school building too fell into ruins. Finally, it was demolished in 2013.
The school in the photo below is located in the Brightmoor district of Detroit on the far West Side, where residents are fighting blight by painting colorful images and messages on empty buildings like this former elementary school.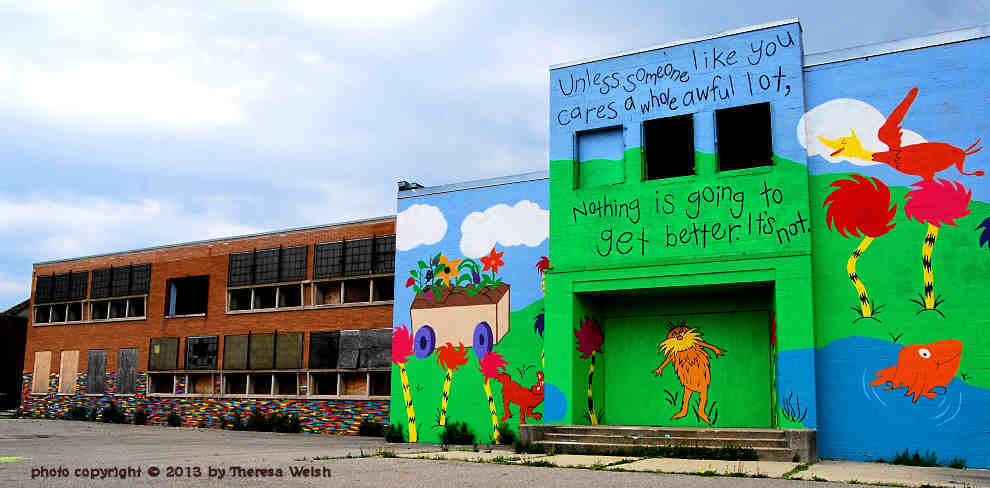 ---
Wilbur Wright School
---

St Rita Catholic Church and School
---
Grayling School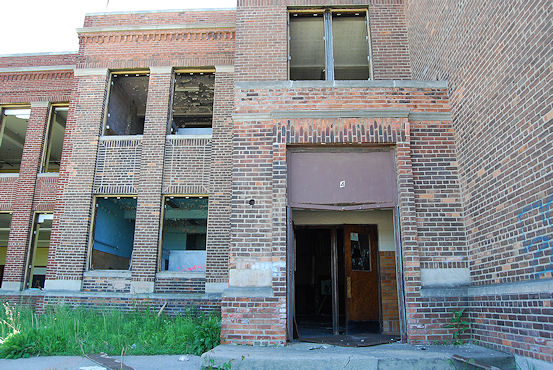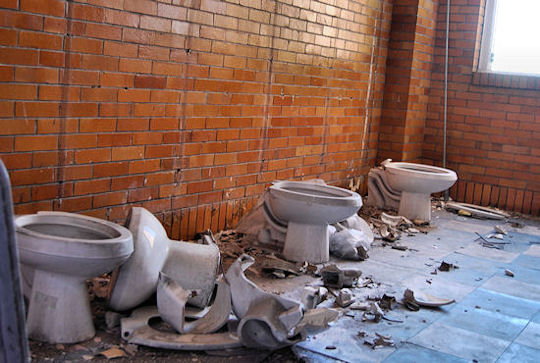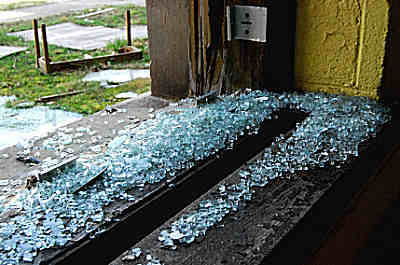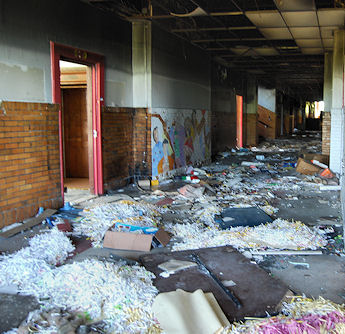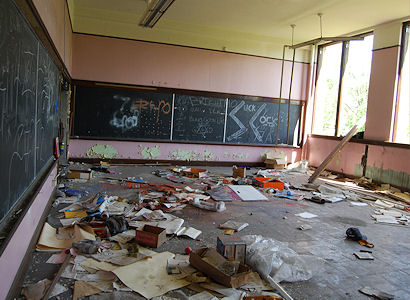 MORE ABANDONED SCHOOL PHOTOS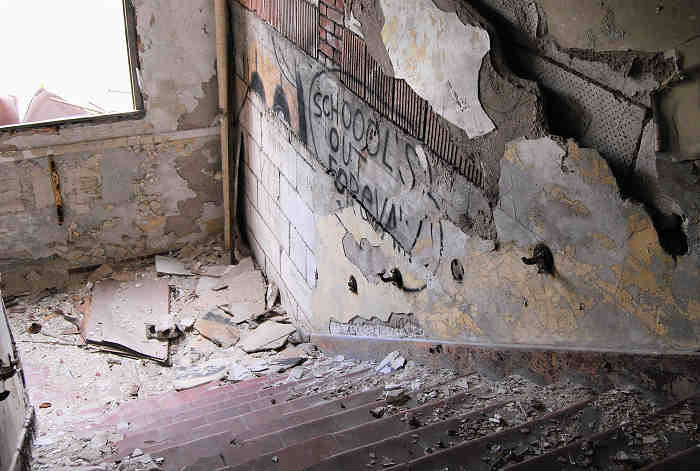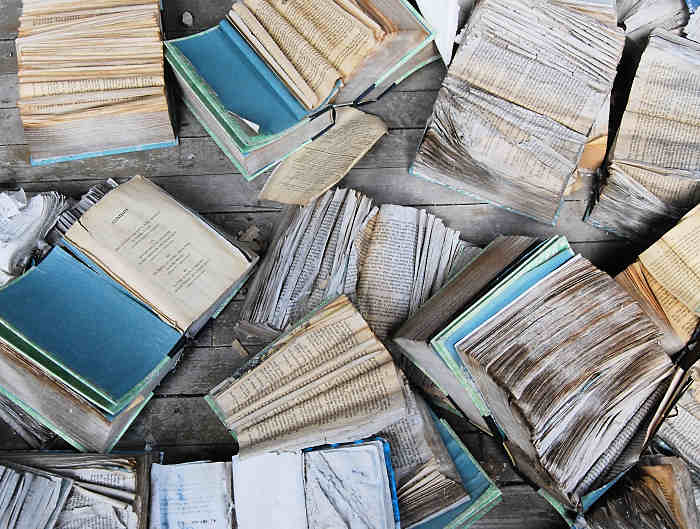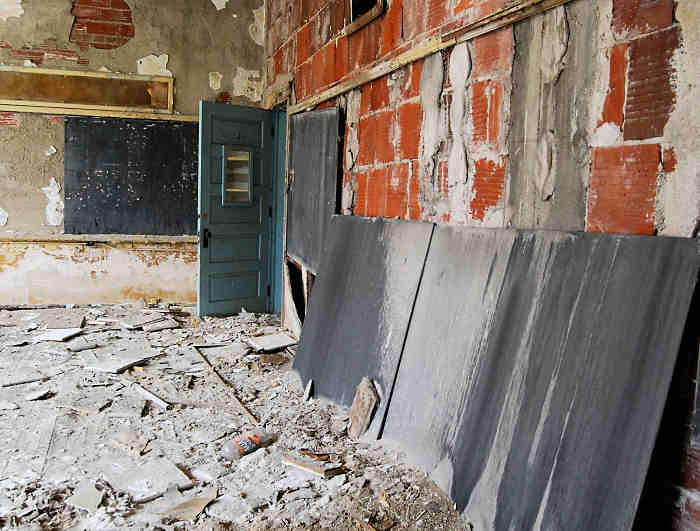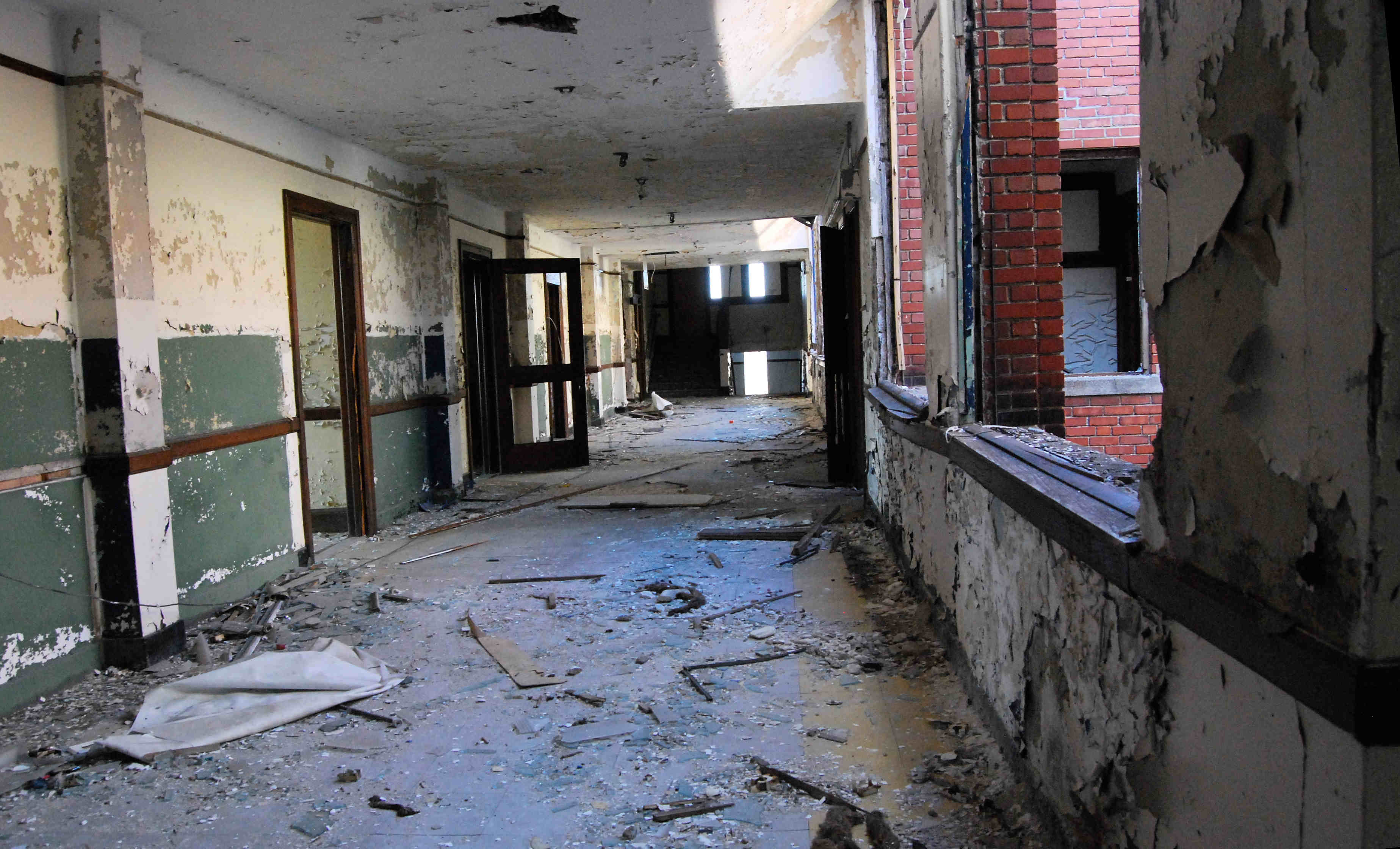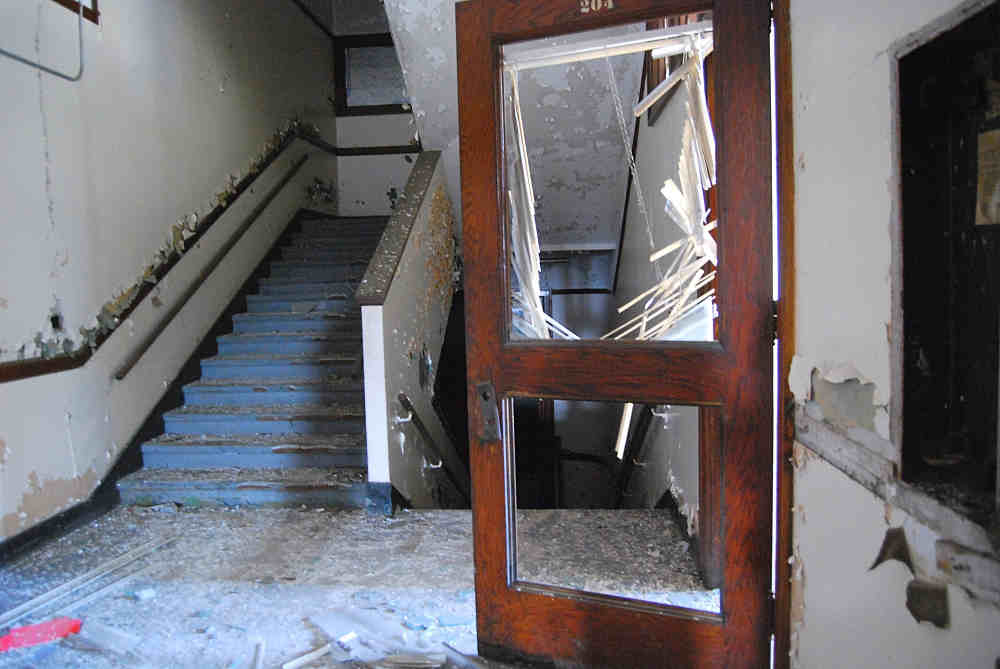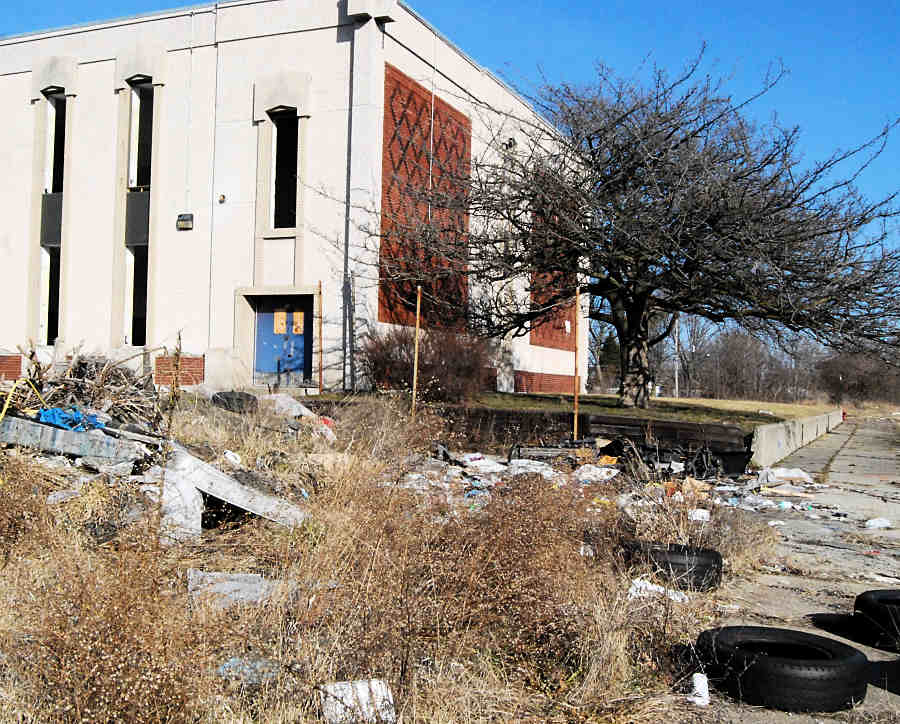 ---
---
BOOKS ABOUT DETROIT Click on a book image below to go to amazon.com for more information.
<!- END strip of book images -->

The Seeker Books Home Page More Detroit photos at